Reviews
Descriptions:
Filmin Konusu:
Aileleri kan davalı iki gencin başlarından geçen olaylar anlatılır. Ali, Kumcu ailesinin oğludur. Sünnetinde Fındıkoğluları'ndan birini yanlışlıkla vurur. Böylece iki aile arasında kan davası başlar. İstanbul'a kaçırılan Ali'nin ismi Nuri olarak değiştirilir. Yıllar sonra Fındıkoğluları, kanlılarını bulması için kızları Güllü'yü İstanbul'a gönderir. Nuri ile Güllü'nün İstanbul'da kesişen yolları komik olayların da habercisidir.
Oyuncular: Türkan Şoray, Ediz Hun, Neriman Köksal, Sadettin Erbil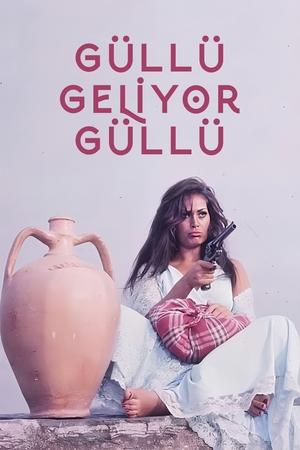 Güllü Geliyor Güllü
Güllü and the goddess Taka Nuri come to Istanbul to avenge a bloodshed. Güllü is a Black Sea girl. Nasi is a rich young man who grew up in the same village as Güllü. Nuri is given a gun in his circumcision wedding. The accidental bullet hits a relative of Güllü and thus starts a blood feud.
Türkan Şoray

Ediz Hun
Kemal Sunal

Neriman Köksal

Sadettin Erbil

Bülent Kayabaş
Nubar Terziyan

Atıf Yılmaz
Tags