Reviews
Descriptions:
Kapıcılar Kralı; başrollerinde Kemal Sunal ve Sevda Ferdağ'ın rol aldığı 1976 yapımı Türk filmidir.
Oyuncular; Kemal Sunal, Sevda Ferdağ, Bilge Zobu, Şevket Altuğ, Sevil Üstekin, Feridun Çölgeçen, Mine Zeren, Diler Saraç, Güner Sümer, Mete Sezer, Yüksel Gözen, Can Kolukısa, Fatoş Tez, Ekrem Dümer, Güler Ökten, Serpil Baykul, Itır Gürdemirel, Hükmet Gül, Erem Ertekin, Gülten Ceylan, Nisan Yönder, Yaman Yaşınel, Özcan Özgür
Konusu:
Film, bir kapıcının apartman sakinleriyle yaşadıklarını anlatmaktadır. Seyyit, ailesiyle birlikte bir apartmanda kapıcılık yapmaktadır. Seyyit bütün gün apartmandakilerin ihtiyaçları için koşturur. Bu koşuşturma sırasında apartman sakinlerinin sırlarını öğrenir ve bunları kendi menfaati için kullanır. Eski apartman yöneticisi Fehmi ile arası iyi olan Seyyit, Fehmi'nin yerine emekli Albay Zafer seçilince zor durumda kalır. Bu arada apartmana kiracı olarak gelen bir çiftin amacı yaşlı ve zengin Übeyit'i soymaktır. Evin anahtarına ihtiyacı olan hırsızlar bu işi gerçekleştirmek için Seyyit'i kandırmaya karar verirler.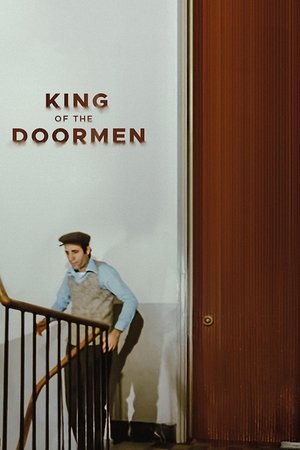 King of the Doormen
Kapıcılar Kralı
Seyit, a resourceful doorman of a middle class apartment in Istanbul, finds himself in a struggle for power when the new superintendent decides to crack down on his slack attitude.
Kemal Sunal

Sevda Ferdağ
Bilge Zobu
Şevket Altuğ

Sevil Üstekin

Feridun Çölgeçen
Diler Saraç
Mete Sezer

Yüksel Gözen
Can Kolukısa

Fatoş Tez
Ekrem Dümer

Güler Ökten
Hikmet Gül

Gülten Ceylan

Nisan Akman

Özcan Özgür
Umur Bugay
Zeki Ökten
Tags