Reviews
Descriptions:
Yosma Filminin Konusu:
Çalışmak için İstanbul'a gelen bir adamla bir fahişe arasındaki aşk öyküsü… Kerem, askerlik arkadaşı Bülent'in yardımıyla İstanbul'da bir iş bulur ve ailesini alarak İstanbul'a yerleşir.
Aile bir süre Bülent'in evinde kalacaktır. Ancak Bülent'in karısı ilk günden misafirlere surat asmaya başlar. Kerem bu nedenle bir an önce işe başlayarak ayrı eve çıkmayı plânlar. Ancak işler Kerem'in beklediği gibi gitmez ve şirketteki bir sorundan dolayı işe başlayamaz.
Bu sırada zengin erkeklerle para karşılığı birlikte olan Pınar'la Kerem'in yolları kesişir. İkili arasındaki ilişki kısa sürede aşka dönüşür. Ancak Pınar yaptığı işi Kerem'den gizler. Öte yandan Kerem'in ailesi de dağılmaya başlamıştır.
Yönetmen: Ülkü Erakalın
Senarist: Ülkü Erakalın
Yapım Yılı: 1979
Oyuncular: Tarık Akan, Ahu Tuğba, Nuri Alço, Diler Saraç, Şemsi İnkaya, Sami Özaltın, Vural Cantürk, Belkıs Dilligil, Nilgün Nazlı,Hüseyin Kaşif, Sema Yardımcı, Cihan Alp, Mehmet Samsa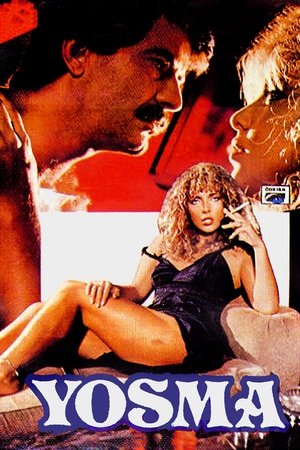 Yosma
Kerem, who lives in a small town in Anatolia, goes to Istanbul on a business opportunity. However, things there do not go as planned and he remains unemployed. Meanwhile, the young man, who stayed with an old friend, saved a woman's life. After that, a relationship develops between them.
Tarık Akan

Ahu Tuğba
Nuri Alço
Diler Saraç
Şemsi İnkaya

Suphi Tekniker
Orhan Elmas
Orhan Elmas
Tags